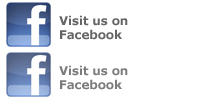 Content
Academic Transcripts
An academic transcript is a complete record of all the credit-bearing coursework you attempted or completed at SUNY Upstate Medical University. In addition to being a record of your coursework, it also indicates any degree our University has conferred for you.
Please note that a fee of $5.00 is required to accompany each request for an official or unofficial transcript.
An academic transcript is only considered official if it is printed on security paper with the seal and signature of the registrar. Any transcript our University sends directly to a student and is opened by the student is to be considered an unofficial copy of their transcript.
An official transcript, in a sealed envelope, may be mailed to, or picked up by a student when required.
It is the policy of Upstate Medical University not to release an official transcript to a student. Exceptions are made when the transcript is printed on security paper, and enclosed in a sealed envelope bearing the Registrars name. An official transcript not sent on security paper (i.e. a transcript to be scanned is sent on a paper with a watermark, not security paper) may only be released directly to the official third party recipient.
Return to the Registrar/Student Records Request Services page.