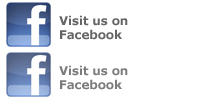 Content
Major Research Areas
Upstate boasts basic and clinical researchers with diverse expertise in neuroscience, molecular genetics, genomics, epigenetics, structural biology, infectious disease, and behavior disorders. This allows students the opportunity to perform research in a wide range of research areas and easily collaborate when new expertise is needed.
Donna J Osterhout, PhD
Current Appointments
Hospital Campus
Research Programs and Affiliations
Biomedical Sciences Program
Cell and Developmental Biology
Research Interests
Biology of oligodendroglia and myelin formation during development, remyelination and repair in spinal cord injury and MS\"
Faculty Profile Shortcut: http://www.upstate.edu/faculty/osterhod