COST OF LIVING
Syracuse Costs Less...
To give you an idea how reasonable the cost of living is in Syracuse, we calculated how much you would need to earn in 12 cities with major biomedical research centers to equal our stipend here. These calculations assume you are renting, not owning a home. If your city is not listed, use the Cost Of Living Wizard.  If you earn $25,008 living in Syracuse, you would need to earn:
$31,879 in Baltimore
$36,722 in Boston
$30,510 in Burlington
$30,720 in Chicago
$42,013 in D.C.
$33,379 in New Haven
$48,173 in New York City
$32,932 in Philadelphia
$36,485 in San Diego
$42,777 in San Francisco
$31,273 in Seattle
$43,012 in Stony Brook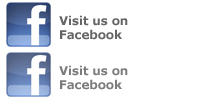 Content
Master of Science Program Costs
Miscellaneous Costs
Fees, Books, Living Expenses, etc:
Master's students must pay tuition.
Fall 2016 tuition for master's students is:
$5,435 per semester / $453 per credit (New York residents)
$11,105 per semester / $925 per credit (out-of-state residents)
NOTE: Tuition subject to change without notice.