COST OF LIVING
Syracuse Costs Less...
To give you an idea how reasonable the cost of living is in Syracuse, we calculated how much you would need to earn in 12 cities with major biomedical research centers to equal our stipend here. These calculations assume you are renting, not owning a home. If you earn $22,845 living in Syracuse, you would need to earn:
$28,339 in Baltimore
$34,011 in Boston
$25,847 in Burlington
$27,916 in Chicago
$23,989 in Cleveland
$37,776 in D.C.
$34,028 in Los Angeles
$25,889 in Minneapolis
$30,809 in New Haven
$43,537 in New York City
$29,881 in Philadelphia
$33,344 in San Diego
$38,536 in San Francisco
$28,386 in Seattle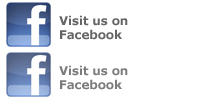 Master of Science Program Costs
Miscellaneous Costs
Fees, Books, Living Expenses, etc:
Master's students must pay tuition.
Fall 2014 tuition for master's students is:
$5,185 per semester / $432 per credit (New York residents)
$10,095 per semester / $841 per credit (out-of-state residents)
NOTE: Tuition subject to change without notice.