COST OF LIVING
Syracuse Costs Less...
To give you an idea how reasonable the cost of living is in Syracuse, we calculated how much you would need to earn in 12 cities with major biomedical research centers to equal our stipend here. These calculations assume you are renting, not owning a home. If you earn $22,845 living in Syracuse, you would need to earn:
$28,339 in Baltimore
$34,011 in Boston
$25,847 in Burlington
$27,916 in Chicago
$23,989 in Cleveland
$37,776 in D.C.
$34,028 in Los Angeles
$25,889 in Minneapolis
$30,809 in New Haven
$43,537 in New York City
$29,881 in Philadelphia
$33,344 in San Diego
$38,536 in San Francisco
$28,386 in Seattle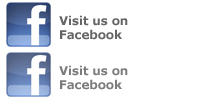 Stipends, Tuition, Fees and Financial Aid
Financial Aid, Student
Weiskotten Hall
Rm. 1213, 766 Irving Ave.
Syracuse, NY 13210
Map & direction
Phone:
315 464-4570
Fax:
315 464-8867
This section provides an overview of the financial aspects of being a graduate student at Upstate.
For more information on stipends, tuition, tuition waivers, fees or financial aid, please contact either the Office of Financial Aid or the College of Graduate Studies office.
College of Graduate Studies
Weiskotten Hall
3122, 766 Irving Ave.
Syracuse, NY 13210
Map & direction
Phone:
315 464-4538
Fax:
315 464-4544
Email:
biosci@upstate.edu