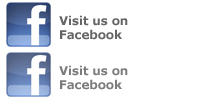 Career Development Workshop Series
The College of Graduate Studies implemented a Career Development Workshop series. The workshops will be offered throughout the academic year, and will cover a variety of topics.
2015-2016
"How to Select a Postdoc Advisor"
Wednesday 10/6/15
12:00 Noon
Room 3113 WH
Presenter:
Michael Cosgrove, PhD, Associate Professor, Biochemistry and Molecular Biology
"Networking 101"
Wednesday 10/21/15
11:00 am
Room 3113 WH
Presenter:
Yaihara Fortis-Sangiago, PhD, Program Manager, Science Alliance, New York Academy of Sciences
"Drafting Your Individual Development Plan"

Monday 11/23/15
12:00 Noon
3113 WH
Presenter:
Mark Schmitt, PhD, Dean of the College of Graduate Studies and Professor of Biochemistry and Molecular Biology
"Intellectual Property"
Thursday 2/4/16
12:00 Noon
Room 3113 WH
Presenter:
Blaine Bettinger, PhD, Patent Attorney, Bond, Schoeneck & King
"An Introduction to the CNYBAC & Optional Tour of the Facility"
Monday 2/29/16
12:00 Noon
Classroom A & B IHP
Presenter:
Kathi Durdon, MA, CCRP, Director of Operations, CNY Biotech Accelerator
"Preparing for a Professional Career"
Wednesday 3/30/16
12:00 Noon
Room 3113 WH
Presenter:
Randall Ribaudo, PhD, Founder, SciPhD.com