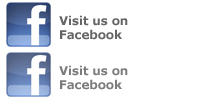 Content
Schedule of Events
Orientation
Begins Thursday 8/18/16
SUNY Upstate Medical University's orientation for all incoming students.
16th Biomedical Sciences Retreat
Thursday 9/15/16
This is an all day event sponsored by the College of Graduate Studies. The retreat will have a day-long program of talks and posters, including breakfast and lunch for those who register.
This is a great opportunity to catch up on the research happening around you at Upstate and to meet the new faculty and incoming class of graduate students.Please circulate this information to anyone with research interests at Upstate!
Six Steps To Success


A discussion series designed to help incoming students get off to a strong start.
Meetings times are 12:00 Noon
8/26/16 Introduction to Bioethics, Dr. Robert Olick, Rm 3109 WH
9/9/16 Selecting a Research Topic and Mentor, Dr. Francesca Pignoni, Rm 3109 WH
9/23/16 Critical Reading Skills, Critical Study Skills, and Your Rotation, Dr. Gary Chan, Rm 3109 WH
10/7/16 Overview of Student Affairs and Students Resources: Student Counseling Services, and Academic Support Services,, Rm 3109 WH
10/21/16 How to Get the Most Out of Your Advisor and Your Committee, Dr. Stewart Loh, Rm 3109 WH
11/4/16 Writing a Research Report, Dr. Jennifer Moffat, Rm 3111 WH
Career Development Workshop Series
[Please see website for dates]
Lunch with Dean
Graduate students from individual programs meet regularly with the Dean. These "feedback" sessions are for students to discuss any suggestions, successes or concerns about the graduate program.
Held Fall & Spring semesters
MD/PhD Research Day
Host: SUNY Upstate Medical University
(Upstate hosts once every three years)
Participants: SUNY Buffalo, University of Rochester & SUNY Upstate Medical University
This full-day meeting affords MD/PhD students from the three institutions the opportunity to interact and present their research. The day includes a keynote address focusing on translational research, short talks and poster session presented by MD/PhD students, and group discussion regarding career goals.
Last held: 10/17/15
Spring Semester Registration
Monday 11/28/16 – Friday 12/9/16

MD/PhD Recruit Days
11/16-18/16, 12/4-6/16

College of Graduate Studies' Recruitment Day
3/9-10/17
Distinguished Alumni Lecture
Tuesday 2/7/17
In an on-going effort to provide career development to students in the College of Graduate Studies, the annual Distinguished Alumni Lecture was created.
Beyond the Doctorate Research Day (Postdocs, Residents and Fellows)
Wednesday 3/1/17
The College of Graduate Studies' Office of Postdoctoral Affairs and the Office of Graduate Medical Education invited the Upstate Community to celebrate the research accomplishments of SUNY Upstate's postdocs, residents and fellows by participating in the Beyond the Doctorate Research Day (Postdocs, Residents and Fellows).
Student Research Day
Wednesday 4/26/17
This annual event allows students from all four colleges at SUNY Upstate to share their research findings with each other and with the public.
Commencement/Convocation
Sunday 5/21/17
SUNY Upstate's Commencement and Convocation ceremonies.
The College of Graduate Studies's Commencement will be held at the Carrier Theater/John M. Mulroy Civic Center.

Summer Undergraduate Research Fellowship (SURF) Program
June 5, 2017 - August 11, 2017
Undergraduates, with appropriate faculty help, formulate their own proposal, carry out research under the supervision of one of our faculty, write a research paper and have the opportunity to see their work published. In the process, students will attend research seminars and participate in discussions on alternative careers in research and how to apply to graduate school.