Content
Who We Are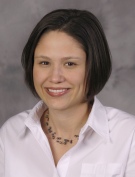 Holly Vanderhoff, PhD
Co-Director, Student Counseling Service
Assistant Professor of Psychiatry
Dr. Vanderhoff earned a doctorate in Clinical Psychology from Binghamton University in 2004. She is a licensed clinical psychologist who has worked with college students and young adults in a variety of clinical and community settings. She has been employed by Upstate Medical University since 2004. Her clinical interests include self-harm behavior, sexual assault/trauma, anxiety, and relationship problems. Dr. Vanderhoff integrates cognitive-behavioral, mindfulness-based, and humanistic approaches in her clinical work.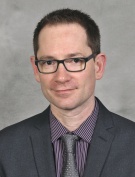 Michael Miller, PhD
Co-Director, Student Counseling Service
Assistant Professor of Psychiatry
Dr. Miller earned a doctorate in Clinical Psychology from Duquesne University in 2007. He is a licensed clinical psychologist who has worked with university students as a teacher and psychotherapist since 2002. His clinical interests include anxiety, trauma, mood disorders, and sexuality. Dr. Miller's work as a clinician is informed by psychodynamic and existential theory.
Sipho Mbuqe, Ph.D.
Senior Counselor, Student Counseling Service
Dr. Mbuqe earned a doctorate in clinical psychology from Duquesne University in 2010. His interests include university students, diversity and cultural issues, international students, and LGBTQ issues. His clinical interests include relationship issues, anxiety and mood disorders, trauma, and sexuality. "I view therapy as place to safely and privately examine personal challenges. My approach, which is influenced by psychodynamic, humanistic, and existential theories, is geared towards empowering individuals to be active agents in their lives."
Psychology Residents are advanced doctoral students in clinical or counseling psychology and are completing their final practical training prior to earning their degrees. They have experience providing psychotherapy to adults in a variety of clinical settings. Psychology residents see students for short- or long-term therapy.
Psychiatry Residents working through the Student Counseling Service have earned their medical degrees (e.g., MD, DO) and are in the final years of specialized post-graduate training in psychiatry. Residents provide psychiatric evaluation, psychotherapy and/or pharmacological treatment to students.
All services provided by residents are supervised by a licensed attending clinician. Supervision may include review of recorded sessions. Students are provided specific information about the use of recordings at the start of treatment and have the right to consent or decline. Treatment providers and supervisors associated with a student's care are not involved in evaluation or promotion decisions for these students.