Cross-Cultural Awareness and Programming
Office of Multicultural Affairs
Weiskotten Hall
Rm. 217, 766 Irving Ave.
Syracuse, NY 13210
Map & direction
Phone:
315 464-5433
Fax:
315 464-5431
Name:
Alvin Roberts, Director
Email:
oma@upstate.edu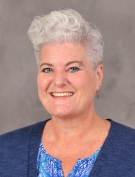 "Excellence through diversity positions us to successfully embrace all individuals within the community we serve."
-Excerpt from commitment to diversity, President's office
Engaging Excellence & Embracing Diversity
SUNY Upstate Medical University strives, through the Office of Multicultural Affairs, to promote training in cultural proficiency among medical students, staff, residents, and faculty, who are caring for all patients irrespective of ethnicity, culture, socioeconomic status, gender, sexual orientation, religion, educational background or disability.