Pledge Update
Pledge Total to Date
$516,889
from 1313 people!
$100 ePledge Winners
Congratulations!
9/28 - Linda Gribble
9/29 - Mark Woodford
9/30 - Linda Slater
10/1 - Michelle Strom
10/2 - Andrea Bleyle
10/5 - Cathy Cadley
10/6 - Chere Ware
10/7 - Wendi Ackerman
10/8 - Angelina Aicher
10/9 - Elizabeth LaDuke
$100 a day Winners
Quinnika Ayers
Nicholas Greco
Kathy Maurillo
Erin Pieklik
Amy Tetrault
CAB Membership Winner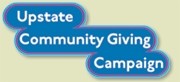 ---
---
---
Jeannette Gilhooley won a $50 gift card to Vince's Gourmet Imports
Antoinett Dufort won a Zoo Family Pack
Robert H. Seabury won a Pastabilities $50.00 Gift Card
Jennifer Kozlowski, Starbucks gift basket valued at $50
Lataveis Bryant, $50 gift card from Vince Gourmet
Content
Won't you join me?
I Support environmental conservation and animal rights
I'm Dan Dippel, and I support wildlife, and environmental conservation, and animal rights charities.
It's taken millions of years of evolution to get to where we're at now, and in just the last couple hundred years, we humans have really done a lot to contaminate our world. So I contribute what I can to these organizations to try and reverse that process, even if it's just a little.
Please join me and give what you can to charities you care about. Honestly, you won't even feel it if you donate just a few dollars per paycheck&emdash;it makes a huge difference to these charities&emdash;plus it's good karma.