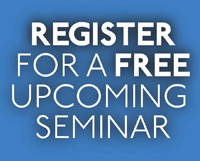 Content
Our Patient Testimonials
So many of our patients have experienced positive life-altering weight loss after receiving bariatric surgery through our center. But don't take our word for it... here are some testimonials from some of our patients themselves:
Marc
After high school, Marc went on to play college football and, for years, kept devouring food like a linebacker. He gained 100+ pounds, and struggled with gout and dangerously high blood pressure. In 2006, Marc had laparoscopic roux-en-y gastric bypass surgery. He's lost 170 pounds, the gout's gone and his blood pressure is under control. Most importantly, Marc says, now he's able to run around with his 9-year-old daughter and coach her soccer team, the Orange Crush.
Pete
Over the years, Pete's been working in the printing industry and keeping busy at home with carpentry and roofing projects, even as his weight ballooned to 477 pounds. At that size, he had to give up skiing, his favorite past time, couldn't find clothes that fit, and worried about his health. In 2006, at Pete's request, his doctor referred him to Upstate and Pete had gastric bypass surgery. He's lost 243 pounds, and now works in the ski patrol. Pete credits his success to Upstate and his own determination.
More stories...