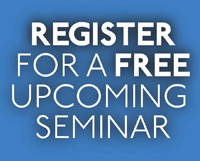 Content
Rachael and Carmen P. Testimonial
Patients: Rachael & Carmen P.
Surgery Dates:9/19/2007 & 10/3/2007
Total Combined Weight Lost: 424 lbs.
Before...
After!!!
I decided to do this procedure for many reasons. It seemed I had tried every diet out there and nothing worked. I had so much weight to lose even if a diet worked, it would have taken a long time to get my weight to a healthy weight. I was sick of taking pills, never having any energy. I was existing, not living life. I couldn't travel or do the things I wanted to do, it was getting harder and harder to find clothes to fit.
Rachael P.
Before...
After!!!
My particular motivation to have gastric bypass surgery was to be able to be more active and do the things that I couldn't do at 400 pounds. With Rachael and I both heavy, it would have been impossible for us to take care of each other at the weight we were. There are also a lot of things that we wanted to do, like travel and enjoying outdoor walks. I realize that it was elective surgery, but for me it was vital and needed. I came to that conclusion after years of trying everything else to get my life back from morbid obesity.
Carmen P.