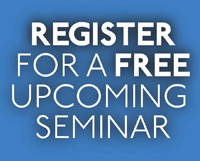 Content
FAQ—Hospital Stay
Click on a question to see the answer.
What is done to minimize the risk of Deep Vein Thrombosis (DVT)?
Because a DVT originates on the operating table, we begin therapy before you go to the operating room. We treat patients with sequential leg compression stockings and subcutaneous Heparin (blood thinner). Both of these therapies continue throughout your hospitalization. The third major preventive measure involves getting the patient mobilized and out of bed as soon as possible after the operation in order to restore normal blood flow in the legs. The nursing staff will ask you to get out of bed and walk in the hall the same day as your surgery.
How is pain managed?
We routinely use Morphine in a Patient Controlled Analgesia (PCA) pump. We usually add a 24 hour course of Ketorolac (a Non-Steroidal Anti-Inflammatory Drug or NSAID). Pain meds (usually Lortab) by mouth are offered beginning on Post-op day 1; the patient uses these to transition off the PCA. A prescription for oral pain medicine is provided at the time of discharge.
I am so big. Will I have trouble with hospital gowns, hospital beds, etc.?
This is a common issue for large patients. University Hospital, where we do all of our weight loss surgical procedures, has the ability to accommodate extra large patients in terms of wheelchairs, hospital beds, and most equipment. The gowns fit ALL sizes and you are invited to bring your own sleeping clothes as well.
What should I bring with me to the hospital?
Basic toiletries (e.g. comb, toothbrush, etc.) and clothing are provided by the hospital but most people prefer to bring their own. Choose clothes for the hospital that are easy to put on or take off and that can stand staining by blood or other body fluids. Bring slippers so you can begin walking ASAP after surgery. Other ideas:
A small fan (room temperature control can be variable)
Reading material
Portable music
Notepad keep track of questions you may have or information you receive
Skin moisturizing lotion