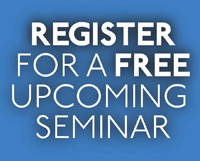 Content
About Us
Our Bariatric Surgery Program is one of the oldest in Central New York. Upstate has a history of performing weight loss operations dating back to the 1970's and has a proven track record of providing great care to patients of all sizes and back grounds. Upstate is currently accredited by MBSAQIP

. 
Today our comprehensive practice is located at Upstate's Community Campus and is led by Howard Simon, MD. Dr. Simon has carried on the honored tradition of  providing our patients with the utmost care while helping them meet their weight loss goals. From our beginning we have performed thousands of bariatric surgeries and it's that experience that allows us to provide our patients with consistent and proven results. For us your care does not end with your surgery but continues for years after so that we can do our best to help you do your best at maintaining your new happier and healthier life.
Our Team: 
Our Locations:
Most of our Bariatric surgeries are scheduled for Upstate Hospital on the Community Campus. All of your clinic appointments as well as the information sessions are also held on the community campus. Our clinic is located in Suite 2B in the Physicians Office Bldg. (POB) north which is adjacent and connected to the parking garage on the Community Campus.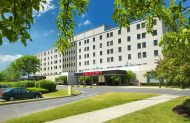 Bariatric Surgery at Community Campus
Upstate University Hospital - Community Campus
Map & directions
POB North, 2B
4900 Broad Road, Syracuse, NY 13215
Phone:
315 492-5036
Fax:
315 492-5973
Office Hours:
8:00am-4:30pm
---
Certain Bariatric surgeries are scheduled for University Hospital on the downtown campus.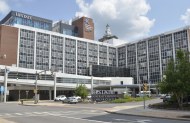 Upstate University Hospital - Downtown Campus
750 East Adams Street
Syracuse, NY 13210
Map & directions
---
Additional Testimonials
So many of our patients have experienced positive life-altering weight loss after receiving bariatric surgery through our center. But don't take our word for it... here are some testimonials from some of our patients themselves:
Marc
After high school, Marc went on to play college football and, for years, kept devouring food like a linebacker. He gained 100+ pounds, and struggled with gout and dangerously high blood pressure. In 2006, Marc had laparoscopic roux-en-y gastric bypass surgery. He's lost 170 pounds, the gout's gone and his blood pressure is under control. Most importantly, Marc says, now he's able to run around with his 9-year-old daughter and coach her soccer team, the Orange Crush.
Pete
Over the years, Pete's been working in the printing industry and keeping busy at home with carpentry and roofing projects, even as his weight ballooned to 477 pounds. At that size, he had to give up skiing, his favorite past time, couldn't find clothes that fit, and worried about his health. In 2006, at Pete's request, his doctor referred him to Upstate and Pete had gastric bypass surgery. He's lost 243 pounds, and now works in the ski patrol. Pete credits his success to Upstate and his own determination.
More stories...