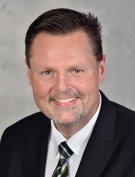 Welcome to the College of Health Professions (CHP) at Upstate Medical University.  For almost 60 years health professions education has been in existence on the Upstate campus.  Our students benefit from low in-state tuition, a dedicated faculty and a professional atmosphere from day one.  Our passion for educating health care professionals is enhanced by our outstanding faculty, staff and students; vigorous alumni support; innovative approaches to delivering accredited curriculum to culturally diverse communities of learners; and strong relationships with institutions and communities that provide dynamic environments for learning to occur outside of academic buildings in local, state and global communities.
We understand that people matter and that "communities of people" are vital to successfully realizing our mission of improving the health of communities through education, service, scholarship and health care.  Allied-health professions constitute about 70% of the healthcare workforce in the U.S. and we remain keenly aware that the changing face of the communities we seek to serve has important implications for our patients, the providers of today and the practitioners of tomorrow.  The CHP is a diverse academic unit offering eleven allied-health programs at baccalaureate, master's and doctoral degree levels.  Our programs provide applied learning experiences for all students and offer opportunities for collaborative practice and interprofessional education across the CHP, at Upstate and among our community partners.
Graduates of our nationally recognized allied-health professions programs are life-long learners and understand their integrated role as members of a healthcare team dedicated to improving care, the health of communities and reduction of costs.  Our record of success remains strong with a 95.4% graduation rate; 99.4% job placement rate; and a 98.6% pass rate on state and national examinations.
Thank you for your interest in the CHP.  We are extremely proud of the impact our alumni are making on the health of communities in Syracuse, Central New York and beyond.  We invite you to become part of the Upstate family and contribute to our commitment to teaching and healing.  Please contact us with any questions or requests for additional information.
Donald D. Simpson, Ph.D., M.P.H.
Dean and Professor
College of Health Professions