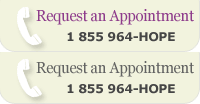 Listen Now!
Spotlight on the New Upstate Cancer Center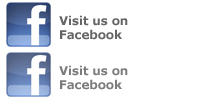 Volunteer
If you would like to become part of the Cancer Center volunteer program, please contact Volunteer Services at the downtown campus.
Phone:
315 464-5180
With the opening of the new Upstate Cancer Center we will be improving the excellent care our patients already receive by adding new volunteer roles.
Along with the moving of departments and patient care areas, we will be further defining the volunteer roles that make the biggest impact right from the start. There will be a target group of volunteers called Team Cancer Center volunteers that will initially help patients as they move into the new space. They will also assist staff with transitioning their services into the new building.
Once the Team Cancer Center volunteers determine where the greatest needs will be and assist with patient flow, we will focus on developing specific roles in targeted areas of the Cancer Center, such as focused care in the Regional Oncology Center and Radiation Oncology.
The intention of the new volunteer roles will be to:
Support staff with continuity of excellent patient care
Provide a listening ear and support to patients who come in for visits
Support the family and friends that are here with patients.
This three-fold approach will ensure that volunteers are here to support the patient experience at the Cancer Center.