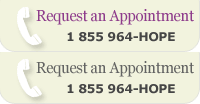 Listen Now!
Spotlight on the New Upstate Cancer Center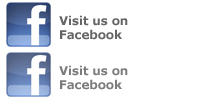 Content
Patient Stories
An Image of Strength
Christine LaFave became a breast cancer warrior on Jan. 28, 2013. That's when she discovered that the lump she felt in her breast was cancerous.
After an ultrasound, biopsy and complete body scan, LaFave was left with the diagnosis of stage IV metastatic breast cancer.
Rehabilitation Curbs Cancer Side Effects
Bob Rigdon, who farms beef cattle and sells used cars in Red Creek, was not one to lay around. He was a strong and physically active 65-year-old until doctors found a tumor and removed it, along with part of his left lung, in May 2012.
The surgery left Rigdon struggling to breathe and unable to walk across a room.
Caps for Cancer
In remission, she knits for others.
Vicki Jellie was surprised as she walked through her village of Black River, outside of Watertown. "If I go down the street, there are more houses that have had cancer in them than haven't."
From Pilot to Patient
As a Medevac pilot, Frank Johnson has transported many trauma patients to the heliport at Upstate University Hospital in Syracuse.
He knew this Level I Trauma Center very well, at least from the cockpit.
Giving Thanks for a Second Chance
With no sign left of her brain tumor, an Upstate nurse is grateful for each new day.
The doctors told Natalie Lefebvre she was dying. To understand how she felt on Thanksgiving morning 2011 demands knowing exactly what she feared the most. Less than two years ago, Natalie was in the kitchen of her home on Onondaga Hill when she fell to the floor and went into a seizure.