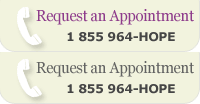 Listen Now!
Spotlight on the New Upstate Cancer Center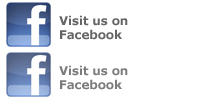 Upstate Cancer Center Media
Cancer Center Videos
More videos about the Cancer Center, like the
This Is What Hope Looks Like
video above, can be viewed on the
play list

at YouTube.
Cancer Care Magazine
Read the premiere issue of Cancer Care

, a quarterly publication dedicated to cancer patients, families and friends, caregivers, researchers, donors and everyone else touched by cancer.
This issue of Cancer Care heralds the opening of the Upstate Cancer Center, the Syracuse region's most comprehensive resource for the diagnosis and treatment of cancer. You will find a full array of outpatient services for children and adults offered under one roof, in a gleaming new building made possible in part through community donations.
Cancer Center Newsletter
Read the latest issue (Winter 2014) of the Upstate Cancer Center News

Previous issues:
HealthLink On Air Radio Show: Spotlight on the Upstate Cancer Center
Medical director Leslie Kohman, MD and administrator Dick Kilburg provide a preview of the new Upstate Cancer Center. Nurse Sharon Bauer talks about services for the youngest patients with cancer and blood disorders. Jeffrey Bogart, MD explains the advanced technology that will be available in the center. And registered dietitian Maria Erdman addresses nutritional issues that cancer patients may face.
Listen to more podcasts about cancer from HealthLink on Air.