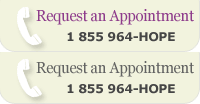 Listen Now!
Spotlight on the New Upstate Cancer Center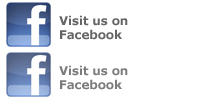 Content
Hope's New Home
The Dream Is Now Reality
Upstate University Hospital is the region's most comprehensive resource for cancer care and offers the most advanced outpatient treatment, clinical research studies, and support services all in one convenient location.
Cancer treatments, cancer research, education, and prevention provides hope and inspiration. The Cancer Center has received strong support from patients, families, caregivers and the community.
Benefits for Patients
True Multidisciplinary Care
The Upstate Cancer Center delivers true multidisciplinary care. Patients receive the best opinion on managing their disease from a team of experts who consult together: surgeons, medical oncologists, radiation oncologists and other specialists. This provides personalized treatment tailored to each patient's needs. Our multidisciplinary programs include:
Team
Upstate's interdisciplinary cancer team includes 90 board-certified physicians, all of whom are professors at our College of Medicine, and who play a leading role in educating the next generation of providers.
Awards and Accreditation
Upstate has the region's only cancer program approved by the American College of Surgeons' Commission on Cancer, achieving maximum commendation for the last 10 years. Additionally, Upstate's Breast Oncology Program is the only program in Upstate, NY, to be accredited by the National Accreditation Program for Breast Centers.
Upstate is the region's only provider for children who have cancer. Upstate also is part of the Children's Oncology Group, an international network which provides the same treatments and recovery rates of high profile, national centers.
Technology
The Upstate Cancer Center houses the newest technologies to help patients survive their diseases. More options mean more opportunities for personalized, effective treatment, with fewer side effects and better quality of life.
Upstate offers patients the widest range of radiotherapy treatment options in the region. Recent investments include the Varian TrueBeam radiotherapy system, and a Vero stereotactic body radiotherapy (SBRT) system. Varian TrueBeam can treat cancers located anywhere in the body, delivering radiation to tumors with extreme precision, sparing healthy tissue. The Vero SBRT at the Upstate Cancer Center is the third in the nation and combines image-guided radiotherapy and real-time tumor tracking. The Vero delivers tightly focused radiation to difficult-to-reach locations in the body.
The intra-operative suite is a hightech area consisting of a full-service operating room, oriented to neurosurgery, and featuring an advanced MRI and a bi-plane angiography suite as well as a pre-op and recovery area. This sophisticated suite is one of only 10 similar facilities in the country.
Research
Upstate's Cancer Research Institute has an emphasis on translating laboratory discoveries to patient care. Its connection to the new Upstate Cancer Center facilitates collaboration between researchers and clinicians to answer thought-provoking questions, to enroll patients in National Institute of Health clinical trials, and to drive advanced cancer treatments into practice.
Built for Patients
The new Upstate Cancer Center greatly enhances the care environment for patients. Upstate sees more than 2,000 new cancer patients per year, resulting in 45,000 visits on the downtown campus and additional visits to our satellite locations.
This beautiful and functional space provides a healing environment, lifts spirits, and fosters hope. In addition to bringing services under one roof, the Center facilitates new activities as well:
Healing garden
Meditation room
Accommodations for integral therapies such as Reiki, yoga, acupuncture and others the community may desire
Room for support services such as social work, nutritional counseling, patient navigators, and the American Cancer Society, among others
Conference rooms for clinicians and scientists to meet and for patient and caregiver support groups
A patient and family education center
Prevention, screening, risk assessment and survivorship programs
Unique Services
Within the setting of the region's only academic medical university, our dedicated team and services make the Upstate Cancer Center unique.
Our academic strengths include:
Pediatric oncology
Orthopedic oncology
Minimally invasive lung cancer surgery
Bone marrow transplant
Major surgery for cancer in the liver and pancreas
Advanced surgery for head and neck cancer
Radiologists and pathologists who specialize in specific cancers
Geneticists, helping patients and families assess the impact that family history and genetic make-up have on their risk of cancer
Surgeons of all types integral to our oncology practice
Spiritual Care specialists
Medical librarian to staff the patient and family education center
Medical anthropologists and epidemiologists who study cancer in populations and communities
Basic cancer researchers who have the goal to bring discoveries in the lab to provide new therapies and cures