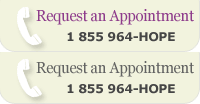 Listen Now!
Spotlight on the New Upstate Cancer Center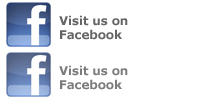 Content
Calendar of Events
2/28/2016
1:00pm
Blizzard of Support - Cancer Center Fundraiser at Greek Peak
Events
Blizzard of Support at Greek Peak - on February 28th Greek Peak will be holding a fundraiser to benefit the Upstate Cancer Center. There will be Skiing, Boarding, Tubing, Sliding at their indoor waterpark, food, breweries, wineries, and music from Castle Creek. They are even painting the trails different colors for cancer awareness!
3/3/2016
1:00pm
Quit Smoking Cafe

3/19/2016
10:00am
St. Baldrick's Brave The Shave Event
Events
Be a hero for kids with cancer!
4/7/2016
1:00pm
Quit Smoking Cafe

4/14/2016
6:30pm
beneath the surFACE Mask Auction for Head and Neck Cancer
Events
beneath the surFACE is an advocacy and awareness program, sponsored by the Upstate Cancer Center, to elevate the knowledge of head and neck cancer in our community. The program has worked with local high school art and health departments, in conjunction with local artists, to transform radiation therapy masks used by patients during treatment. These masks represent a difficult time for patients and, through the healing power of art, we hope we have given new perspective to the disease.
5/5/2016
1:00pm
Quit Smoking Cafe

5/21/2016
9:00am
Kick Cancer Kickball Tournament
Events
The 5th Annual Kick Cancer Kickball Tournament is a benefit For The SUNY Upstate Cancer Center and ALL proceeds will go directly to them!
6/2/2016
1:00pm
Quit Smoking Cafe

6/3/2016
6:00pm
Relay for Life - Liverpool
Events
Join at Long Branch Park for the 2016 Relay for Life! At Relay For Life events, communities across the globe come together to honor cancer survivors, remember loved ones lost, and fight back against a disease that has already taken too much. The funds you raise truly make a difference in the fight against cancer just ask one of the nearly 14 million cancer survivors who will celebrate another birthday this year!