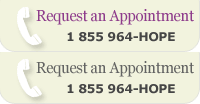 Listen Now!
Spotlight on the New Upstate Cancer Center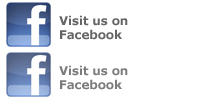 Welcome
Welcome to the Upstate Cancer Center, where world class care is provided in a world-class environment.
Upstate provides many unique services for cancer patients in our region:
The most advanced diagnostic and treatment technology
More than 90 physicians who specialize in the care of cancer patients
The only Pediatric cancer care program
Comprehensive multi-disciplinary care, with medical, radiation and surgery specialists all working together to provide the best outcomes for complex cancers
Medical Librarians to assist patients and families in learning about their condition
Social workers, spiritual care advisors, rehabilitation specialists, and genetic counselors
Our patients also benefit from the Academic Difference:
Education programs for doctors, nurses, treatment specialists and technicians assure the most modern and up-to-date knowledge about cancer, its diagnosis, treatment, and patient and family care
Basic science research, the quest to discover new drugs and treatments for cancer in the laboratory that can eventually translate into better outcomes for patients
Clinical research to discover which treatment is best and access to national clinical trials for the latest in drugs or technology
Public health and cancer prevention specialists whose mission is to find the best ways to prevent cancer in individuals and communities
I have been working with the Upstate system for 30 years, and I am extremely proud of the quality and compassion of our doctors, nurses, administrators and all the other specialists who contribute to the superb care we provide. I know that you, your family members and friends will get the best care available if they are affected by cancer. I am honored to serve this wonderful group of experts as the Medical Director of the Upstate Cancer Center.